"This glass cannot be replaced." If you hear this kind of answer from other repair shops, visit us at Yokoyama Auto Glass.
When coating an automobile with a unique form, such as a Ferrari or a Porsche,
the glass has to be removed.
To replace the glass, the process is different from the ordinary.
It cannot be replaced without considerable expertise.
Conventional repair shops without this know-how cannot handle the work.
Why can Yokoyama Auto Glass do this work?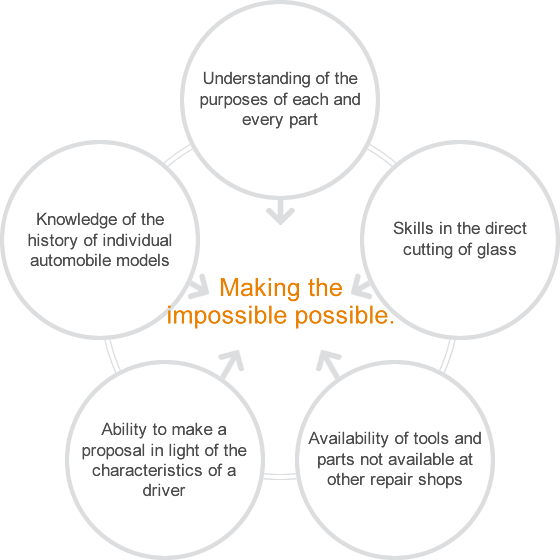 Film Coating
Precise cutting according to the form of glass of an automobile; affixing of film to glass with pinpoint precision; and finishing without any air bubbles. Not only does the process have an effect on the appearance, it also has a preventative effect on the scattering of broken glass and higher efficiency of the air conditioner, eco-friendliness and safety, among other attractive points.
Polymer Coating
Coating of a high polymer organic compound over the entire automobile's body to maintain the gloss and luster. Stain resistance and small flaws can be removed with an overcoat. No maintenance is needed for three to five years, which is another attractive point.
Contact Us
For questions and consultations with Yokoyama Auto Glass, we will contact you by email form.
Please feel free to consult us first.